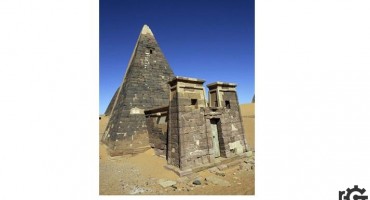 Read more +
04 August 2013 By RGUILD in Articles, Featured, Featured Research
Read more +
29 July 2013 By RGUILD in Featured, Featured Research, Journal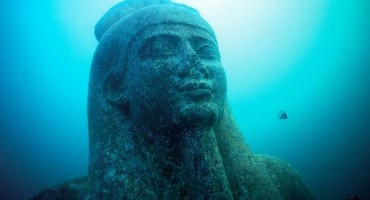 Read more +
18 June 2013 By RGUILD in Featured, History
FEATURED RESEARCH
VIEW ALL -
Objective: "Jedi-jedi" is a very common presenting complaint in medical centers and social circ...

Objective: Nigeria, Africa's largest nation is plagued with eth­nic, political and religious te...

Journal of Economics and Sustainable Development; www.iiste.org ISSN 2222-1700 (Paper) ISSN 222...
SUBMIT ARTICLE
RGUILD Delivers High Impact Publications to A Larger Audience
The only use of information and research is its delivery to all and especially those who will utilize it, else it's overhead.
LATEST ARTICLES
VIEW ALL -
Objective: "Jedi-jedi" is a very common presenting complaint in medical centers and social circles in West Africa. The symptom, constellation of symptoms or syndrome is not formally classified as a disease entity or syndrome in orthodox medical practice. Low back pain and erectile dysfunction are some of the more common presenting complaints that a...

Hausa Films Subtitling: Expanding or Exposing the Kannywood?   Muhammad Muhsin Ibrahim Department of English and Literary Studies, Bayero University, Kano muhsin2008@gmail.com Introduction As students of Theatre and Film Studies here in India, we watch drama and films from across the globe, and of all genres. We encounter no hurdle or trouble in ge...
FEATURED HISTORY
VIEW ALL -
Teo Kermeliotis, for CNN Saran Kaba Jones was just eight years old when she fled Liberia in 198...

06/18/2013 By Staff, RYOT News For centuries, tales of the fabled city of Heracleion have inspi...

OMEGA Dr. Joseph Michael Levry is a yogi, mystic and Kabbalah master also known by his spiritua...
ARTICLES AND REPORTS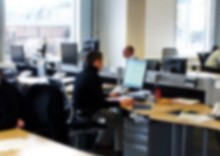 RGuild writers, both individual and media agencies, contribute the finest articles and reports. We have a host of articles for personal reading and media publishing. A new level in article writing, RGuild filters and offers free or to our subscribers, the finest news, reports and scientific material on the web.
RESEARCH JOURNAL
Developing research in Africa. The RGuild research journal presents an African developmental peer reviewed research platform. Articles span fields of Art, Finance, Medicine, Agriculture and more. All publications serve developmental goals of primary African interest.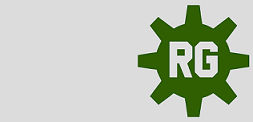 Enter +
INNOVATION
The RGuild platform for marketable technological solutions for Africa. Key to transformation is the development of cheap, locally produced or manipulated technologies. We have launched a Collaboration; Support; Ideas and Investors network.

Sign-up with RGUILD
It's few steps to signup. Subscribe to read full publications or choose a FREE account to publish through RGUILD and have your material widely distributed.

Submit Articles
Your work is valuable. You put time and thought into it. We accept news reports as well as scientific publications in our research journals. RGUILD delivers visibility.

Collaborate
Together we produce top quality material and high standard recognition of publishing excellence and scientific recognition in Africa and beyond.
PHOTOGRAPHY Quintessential! "Capture" the moment, before and after. Become a registered Nigerian photo journalist with the Guild
Like and find us on Facebook
YOU

MAKE THE GUILD

RGuild is a work in progress

Ultimately the finest Africans and friends of Africa will make it the best writing board. We stand on three things:
The Power of Intelligence.
The power of Collaboration.
The Grace of God.
PHOTOGRAPHERS: We are building a Nigerian online photo collection.
Please sign-up and create your protfolio of marketable, copyright protected photos.
Art: The World Fast Still Moving
Zeitgeist: The Future of the World- Eric Schmidt(Google)
Development: Lagos, Africa's Big Apple
Zeitgeist May 2013: The Future- Eric Schmidt
Top Stories
VIEW ALL -
04 August 2013 by RGUILD , in Articles,Featured,Featured Research

Is Africa Merely An Effect? IJRC  Vol. 01 No. 01 (2012)  OLATUNJI Cyril-Mary Piu...

READ MORE +

29 July 2013 by RGUILD , in Featured,Featured Research,Journal

Objective: Nigeria, Africa's largest nation is plagued with eth­nic, political a...

READ MORE +

18 June 2013 by RGUILD , in Featured,History

06/18/2013 By Staff, RYOT News For centuries, tales of the fabled city of Heracl...

READ MORE +
Why RGUILD?
Obviously, there are several direct media outlets and journal publishing alternatives to choose from. RGUILD as an ultra-modern combination of media and journalism presents its several unique advantages. Highlighted are a few of the great advantages of signing up on the RGUILD publishing and networking platform. See "About"
COLLABORATION
Network and collaborate with like minds on the RGUILD platform.
HIGH QUALITY RESOURCE
RGUILD brings together high quality research material and people, presenting the most solid one-stop for research writing.
IDEAS
An environment for shared suggestion of ideas and offers of ideas to compliment works in progress.
PUBLICITY
The RGUILD readership and affiliated networks and media partners, gives your work immediate and thorough, widespread readership.
EARNINGS
Because research and writing is a profession. RGUILD gives the opportunity to sell your material; additionally bringing you offers from potential service employers. Control: You decide what is free.
CREDIBILITY
RGUILD is known for a responsible editorial team and credible peer review board. The RGUILD label on your material, after rigorous proof-reading, automatically accords recognition and credibility.